I hope everyone had a happy and safe 4th of July!
I spent this past weekend in Colorado for my friend Sara's wedding. She moved to Colorado Springs about 5 years ago, and this is the second time I've been out to visit. It's so beautiful there. There is nothing quite like opening the blinds on your hotel room and seeing snow-capped mountain peaks. And pink roads! The gravel and concrete everywhere had a terra cotta hue thanks to the abundance of red rock.
I didn't end up wearing the dress I made for the wedding, to the wedding. I heard that it was on a cattle ranch, so I was like "Oh perfect, I'll make a blue eyelet dress". After talking to the bride and groom, I realized it was a little more formal than I was expecting. I packed it anyway, but after seeing my friends' dresses, I ended up wearing a mint green silk dress I had previously bought and worn to a wedding a few years ago.
Other than that, I packed all my homemade favorites! This dress actually got worn twice (carry-on luggage is oppressively small), once to the Air Force Academy for a few hours, and then again to walk around downtown Denver and go to the Molly Brown Museum. I added the snakeskin belt to make it feel less beachy and a little more "city".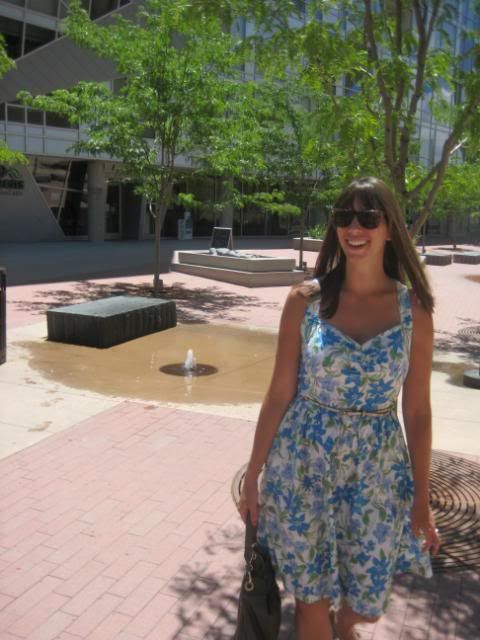 Speaking of packing poorly, this is what I wore the day we went hiking. It was incredibly hot that day, so I was comfortable but definitely looked a little bizarre compared to everyone else in shorts and hiking boots.
I even climbed in it!
My McCalls romper got plenty of play, too. I didn't think to bring a swimsuit, because mostly hotel pools are small and indoors and full of kids. Not the Denver Sheraton! It was a huge pool on the roof with a bar and cabanas. I didn't want to miss out on the pool fun, so I donned my romper and waded.
My husband told me to romp around and since I'm terrible at posing, that means more jumping photos.
Lastly, I wore my eyelet dress intended for the wedding out to dinner our last night. I was having one of those nights where I felt blah and uncute and like something was missing from my outfit, but it must've just been a fit of self-consciousness because I think it looked adorable in pictures. I'm never going to be able to pull off sassy or urban like my friends do. I like girly poufy dresses and I think they work for me, so I might as well embrace it.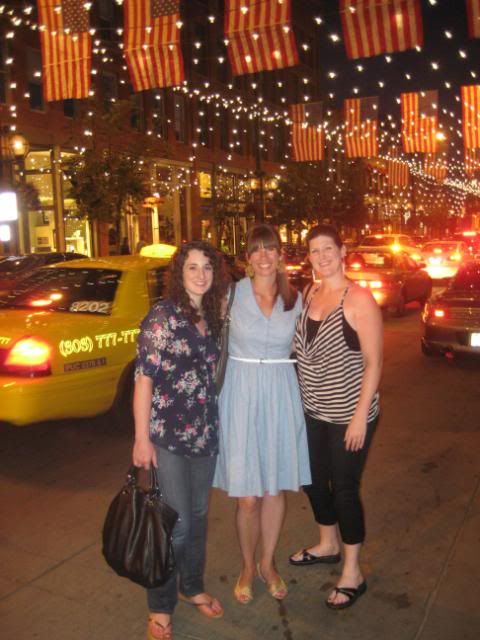 My 10K is on Sunday, so I am going to be pretty busy this week with training and all that fun stuff. So there probably won't be any sewing updates unless I get a burst of inspiration tomorrow. I did get a beautiful piece of fabric in the mail from eBay today that's dying to be made into a sundress!