I still haven't sewn anything, but I will be able to very soon because the wood floors in my sewing room are DONE. I am so happy, you guys. It looks amazing. Now I can spread projects out on the floor without worrying about cat hair, and there will be no more threads/scraps/fuzz to vacuum up. Yay! It wasn't really a terrible project. I would say we spent two hours ripping up the carpet, padding, and tacks. Then about an hour to pull off the baseboards and sand and paint them. Then Mike, his Dad, and my Dad laid all the wood! The actually wood-laying took about 5 hours one day, and then we ran out of wood. We got another box and spent maybe 2 hours laying the last 6 boards and nailing on the trim. Here's the before with all the carpet ripped out.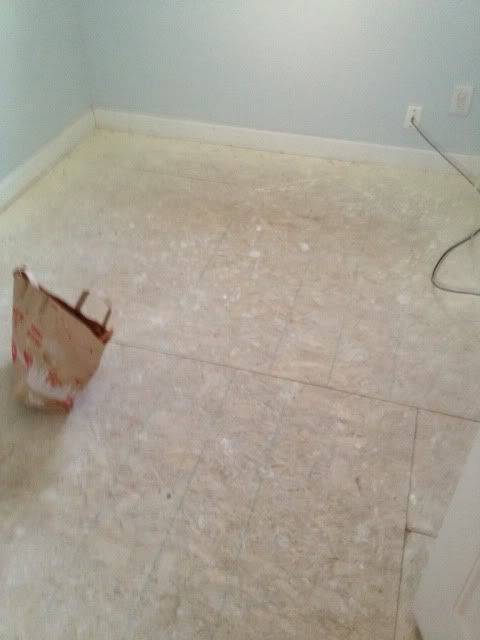 And some action shots of Mike laying wood.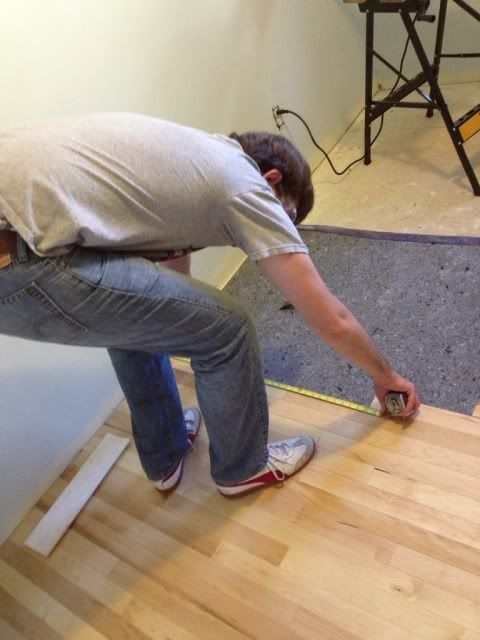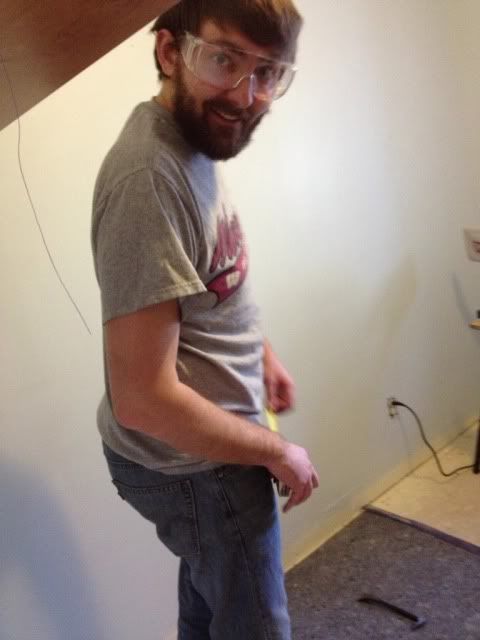 In the meantime, this is the sewing area I was dealing with. Not very conducive to creativity, is it. Basically, the whole upstairs was crammed in this room and you had to crawl over things to even get to the sewing machine.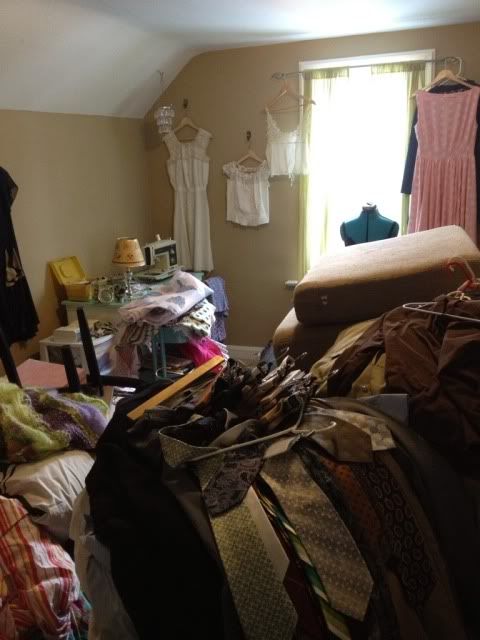 It looks like a "before" shot of a Hoarders episode. Bone found creative new places to get comfy, at least.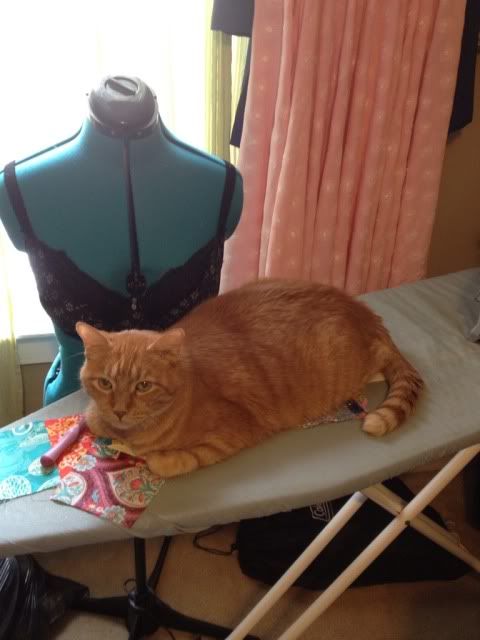 It was all worth it, because look how nice and clean it looks! I love it.
Huge improvement. Everything is back in place!
Since it went well, we decided to go ahead with doing the rest of the upstairs. We took measurements last night and are ordering wood on Sunday!