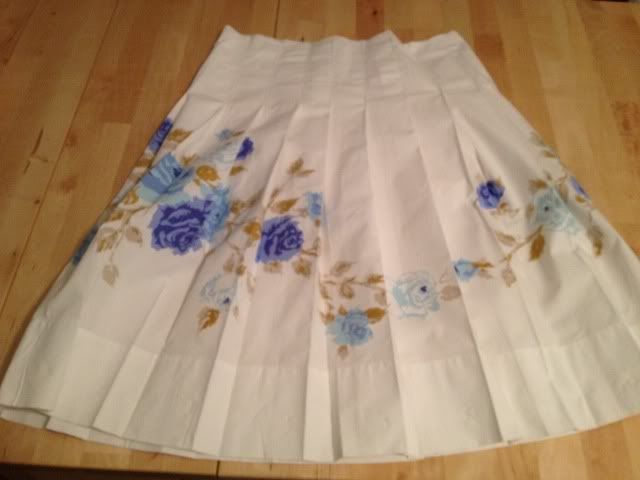 Skirt body dismorphia has struck again! For the third time, I've made a skirt that ended up being waaaaaay too small for me. Like the other two times, I was cocky and didn't try it on until it was ready for a zipper. I only wasted an hour and a thrifted bedsheet, but I actually really LIKE this skirt! I'm bummed I won't be able to wear it.
I didn't use a pattern. Instead, I measured my
new favorite skirt
and used the dimensions for that. It measured 36" across and has 18 total pleats at 1 1/4th inch each.
Now, I know you are all thinking that I should just let out each pleat a little bit and it will fit perfectly. Well, like the favorite skirt, I topstitched over all of the pleats.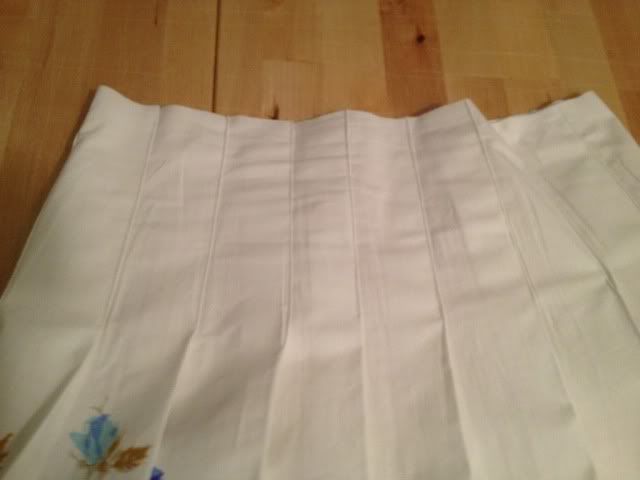 And then ironed everything down. I COULD let it out, but it would be a gigantic pain. I'm not sure if I'm up for it. I'm definitely going to attempt this style of skirt again, but next time I will make sure I try it on before I topstitch every pleat in place! I'm mad at myself for making such a stupid mistake. The waist fits fine, but it's too tight in the hips because I sewed the pleats too straight. Sure enough, I turned my favorite skirt inside out and they sort of "fan" out a little.
Lesson learned.