I'm obsessed with the Hunger Games right now. I've read the books and I've seen the movie twice, and would seriously go see it again. It's that good. The first time I saw it, I was pretty blown away by Effie Trinket and decided on the spot that's what I would be going as for Halloween this year. Who cares if it's 6 months away? Ha. It's going to take me a long time to make the costume, and I might as well start while I'm feeling inspired.
The second time I watched it, I found myself being drawn to the outfits of District 12. Is that wrong? I know it's a poor, starving, post-apocalyptic community, but everyone was wearing such pretty 1940's-style dresses. Check out a few from the Reaping scenes: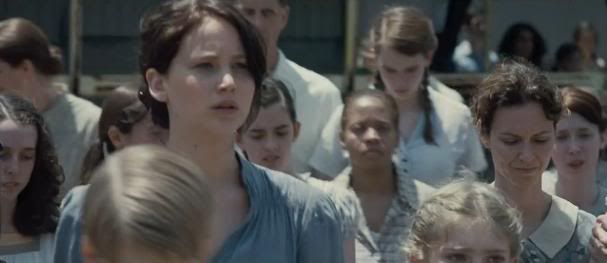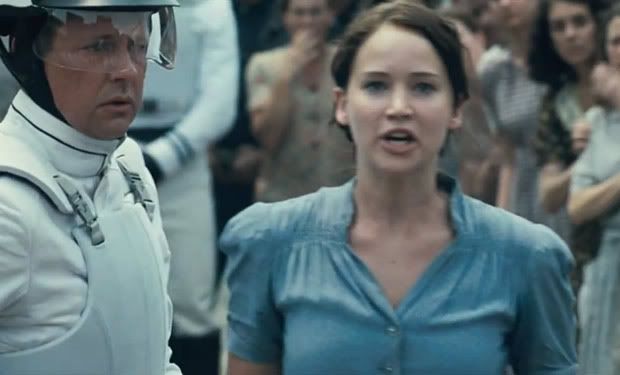 Just look at that beautiful ruching and those fluttery sleeves. I have some vintage fabric I've been hoarding for a while, so I decided to make myself a Reaping dress. Morbid, I know. I'm sorry. I have a few 40's patterns in my stash, but none of them were quite right, so I bought this New Look pattern from Joann's for $4. The pattern envelope doesn't look like much, but the line drawings were pretty close to the dress worn by Katniss.
Like a good little sewer who doesn't want to waste 4 yards of vintage rayon, I made a muslin. I wanted it to be wearable, so I used this calico linen from a thrift store. This pattern was a delight to put together. It was different than anything I've ever made. The shaping comes not from darts or princess seams, but from gathering and yokes. Lots of yokes. Of course I sewed them on backwards the first time, but it was an easy fix. I love the soft gathering at the shoulders and under the bust.
The pattern had a zipper up the back. I prefer side zippers because then you don't break up the fabric's print, and it's not as visible, but I gave it a try. It looks okay, I did a lapped zipper and I sewed the whole thing by machine this time. My machine magically stopped acting up about two weeks ago, and I finally have my confidence back that it's not going to eat my zipper.
It's a little off on the back yoke, but not too bad. I think it would be really hard to make it match perfectly.
It fits great and I enjoyed putting the dress together, so I went ahead and cut into my vintage rayon. I found this in a bin at an antique store marked "Silky Fabric $7". There were four pieces, and I bought all of them. One has been turned into a dress, another a skirt, and I'm hoarding the best piece for something really special.
I think this one turned out even better. The only alteration I made was to move the zipper to the side.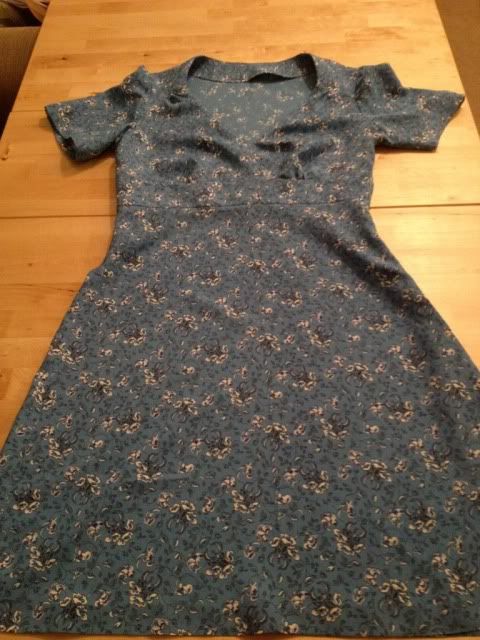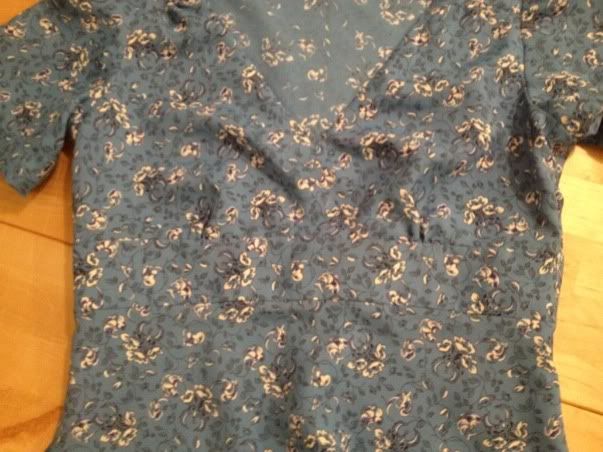 Check out this lapped zipper, yo. My machine is really stepping it up a notch.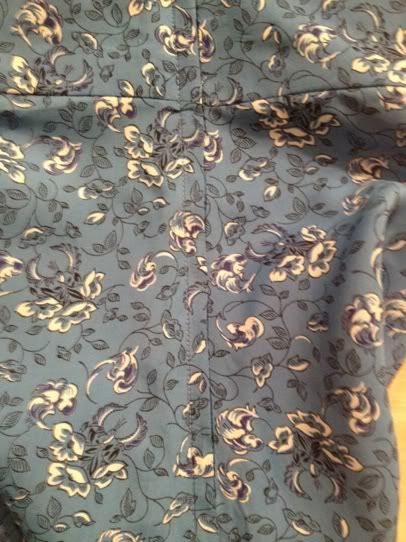 Happy sewing, and may the odds be ever in your favor.