I am still hard at work on my McCalls romper repurposed from an ugly Burda dress. I did a few more hours of work on it last night, and now I have basically everything done but the finicky stuff - attaching the bodice to the shorts, hem, zipper.
I couldn't find lining in the right color of purple, so I used this Robert Kaufman Kona cotton in Lagoon. It was $5.99/yard and I only needed one. I've never used Robert Kaufman fabric before and I am definitely going to be using it again. It's so sturdy and thick and irons like a dream. It's vastly better than Joann's Symphony broadcloth and only $2 more/yard.
I mentioned in my last post that the bodice is self-lined, meaning that you cut 4 of each bodice piece out of your main fabric and use two of the pieces as lining. Truthfully, I don't really ever see the point to that, especially if your fabric is a print on a light background where it would possibly show through. I usually just use a contrasting cotton. In this case, there is a piece of the lining that folds over and is visible on the outside. To remedy that, I cut just the bodice points out of some scraps of my seersucker and pieced it together with the lining.
Then I placed my pattern piece on top just to make sure it was perfect, and just trimmed off a little excess.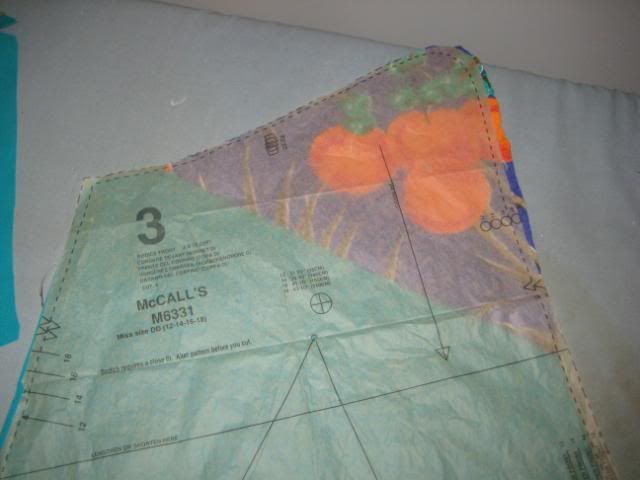 Here's what it looks like from the inside: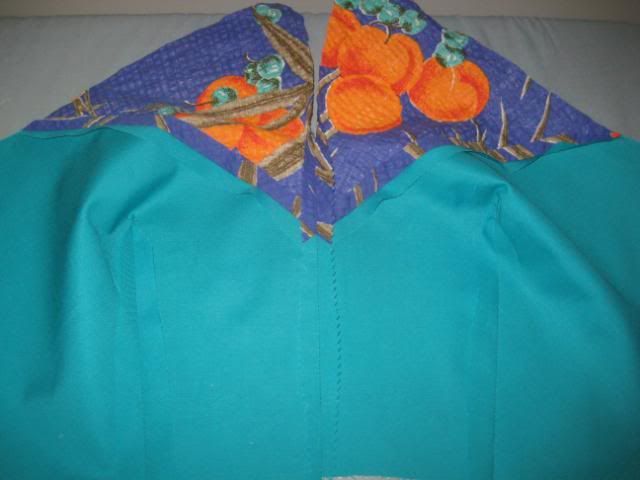 And outside. Pretty, hey?
Lastly, I made the lining for the shorts.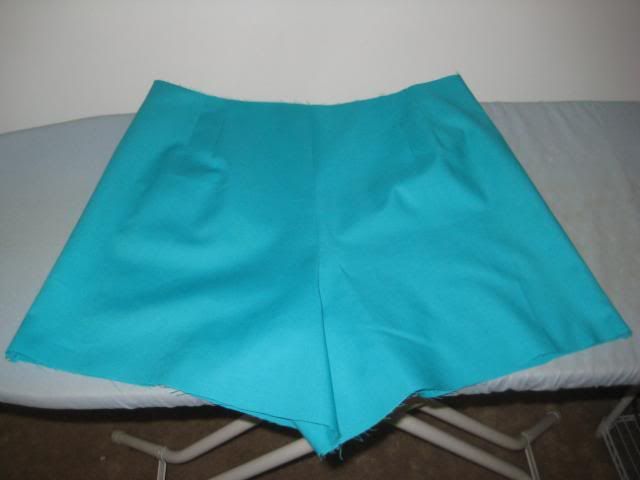 Shorts are done! I even have the left leg bias-taped and ready to be hemmed. Then I ran out of purple thread. I'm hoping to have everything finished tonight save for the zipper and hemming the legs.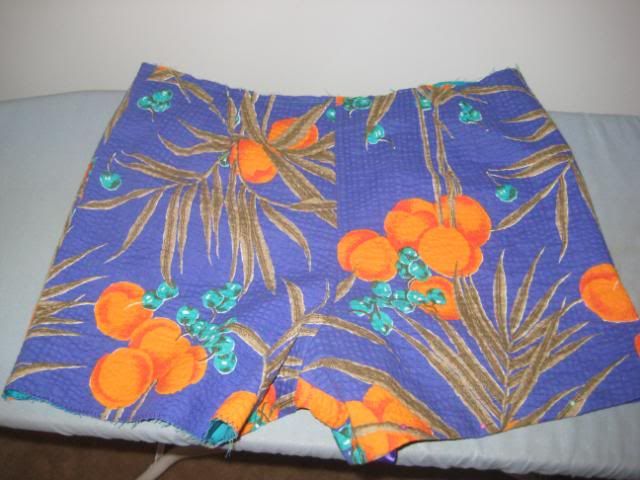 In the spirit of repurposing, I also gave a makeover to a little dresser I found in the alley. It was sad and scuffed and needed some love.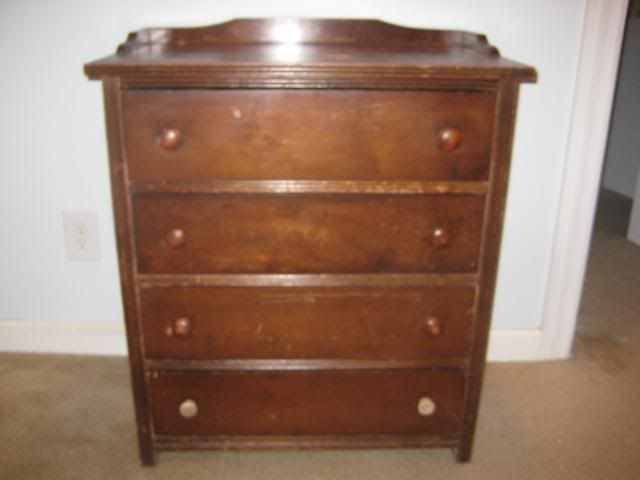 And after! A few coats of paint and some new knobs and my sewing desk has a mate. I'm going to put all my fabric in it, which is currently precariously piled on a wire rack.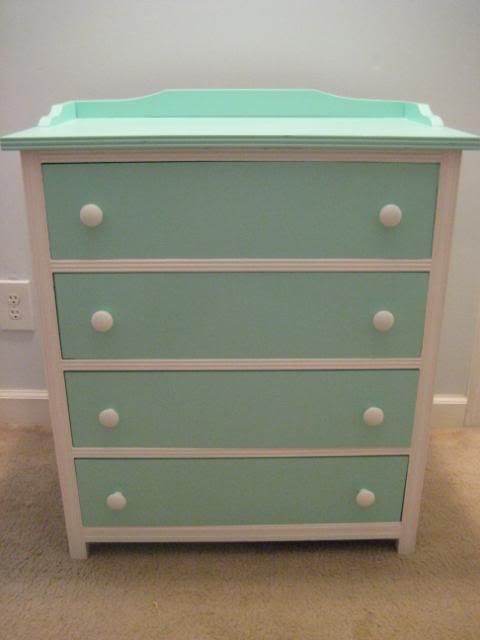 Happy Repurposing!