My McCalls romper is done! I finished the zipper and hand sewing last night. I LOVE it.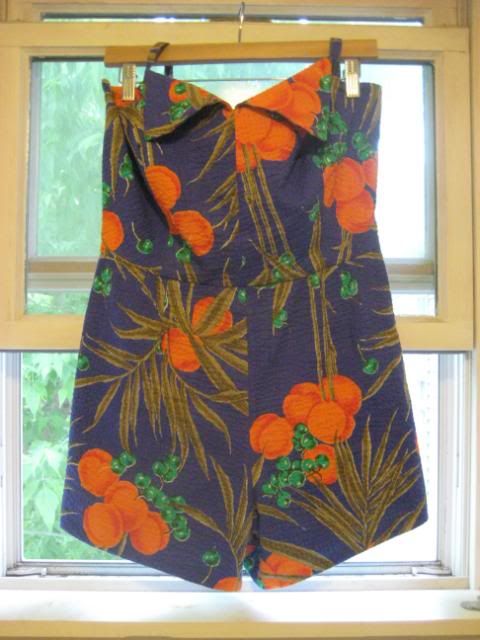 It even looks good inside out!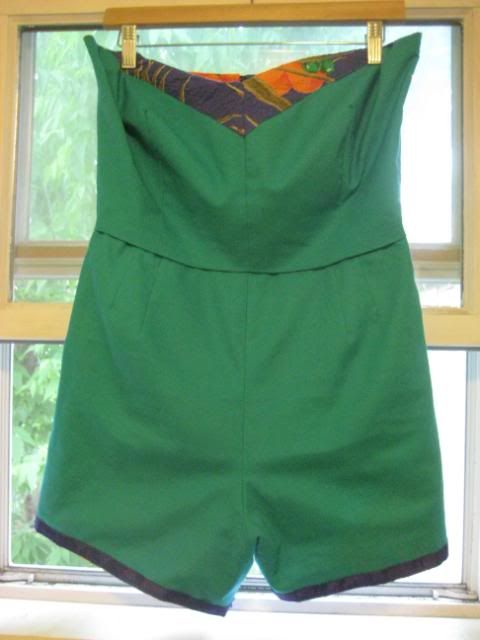 It was 91 degrees when I got home from work today, so I had the perfect excuse to throw it on and romp around. I'm really proud of this project. It fits amazingly well, and I'm so happy I gave new life to a piece of fabric I regretted ruining. It's super short, but I am generally not self-conscious and will wear anything, so I'm hoping I can take this little number out in public a couple times. I'm thinking a music fest on a hot day or maybe a summer bbq or just a day of relaxing in the yard.