I was sewing up until 2 minutes ago, but I finally got my Macaron done in time for the big reveal! I wouldn't say this pattern is
difficult
, but there are a LOT of small pieces, lots of seams (and lots of seam finishing!) and the pleats on the skirt about killed me. It was a lot of work, but I think my dress turned out really similar to my inspiration dress.
I LOVE the bodice so hard. Dare I say more than anything I've ever sewn. It was such a treat to put together and I really took my time on it, making sure each seam was matched up perfectly and finished on the inside.
I used the lace's natural edge for the sleeves, so obviously I had to disregard the instructions and just wing it. I also slightly lowered the neckline in the front and back.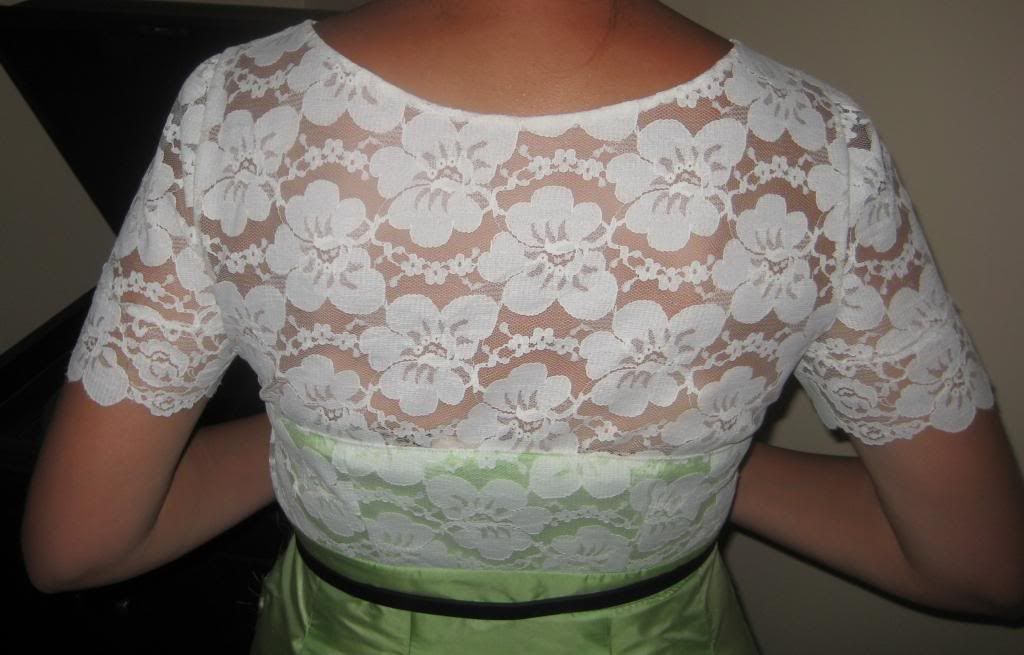 I think it's going to be a great party dress. I'm invited to two weddings next month and I'm sure it will make an appearance at one of them.
For the lace, I trimmed the seams to 1/4" and overlocked them. I wasn't sure how to bind the neckline, and after lots of failed Google searches for "sheer bias binding", I just used some narrow lace trim to bind it.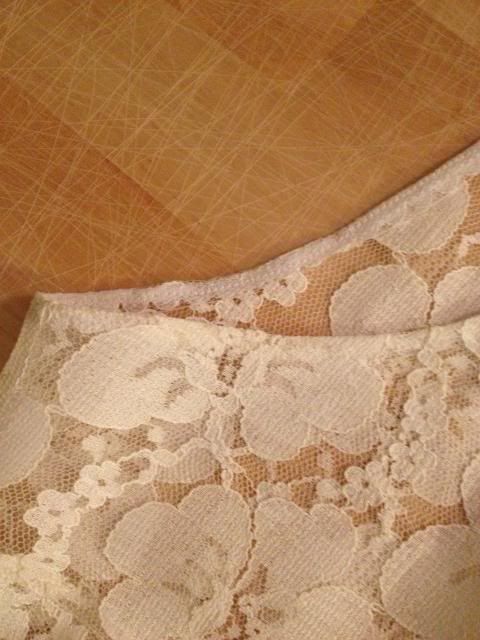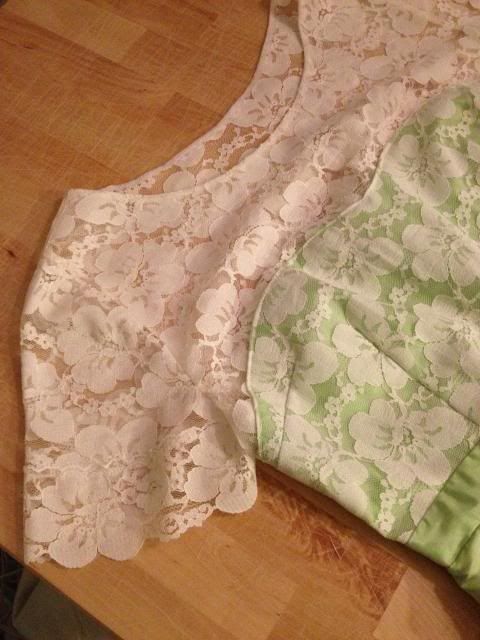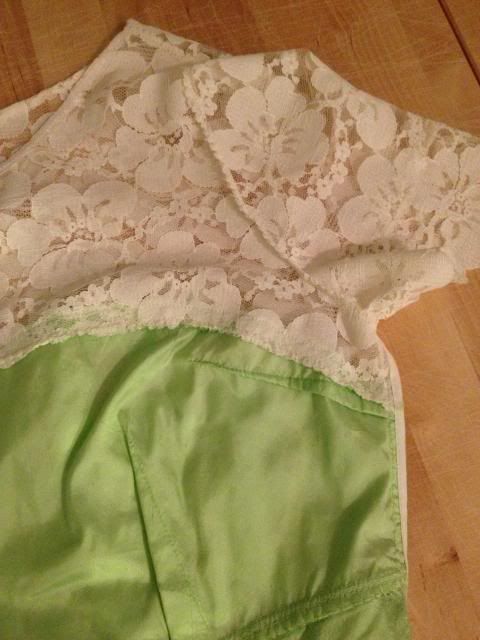 So here's the deal. I LOVE the bodice, but I am "eh" on the skirt. It's really not my style, the short bubble skirt. I would like it much better if it was a little longer, a little more a-line, and gathered. I really want to love the whole dress, so I might actually cut a new skirt. We'll see.
I had so much fun doing this challenge! I hope we can make it a yearly thing. Please make sure to check out my fellow stitcher's Macarons because they are all gorgeous.
And now for the giveaway! We had a staggering 711 entries and needless to say, I was a little overwhelmed (and thrilled!) by the huge response to our little challenge. Thank you SO much to all of the generous sponsors and everyone who read and commented.
Lil

- 1 x Macaron Pattern thanks to
Colette Patterns