I'm making another coat (same pattern as my aqua coat, different fabric) and I had the entire thing done but the lining, and was going to do machine buttonholes. Then I saw Julia Bobbin's tutorial and decided to use her method of bound buttonholes instead.
But sometimes things just don't go as planned. Practice button hole: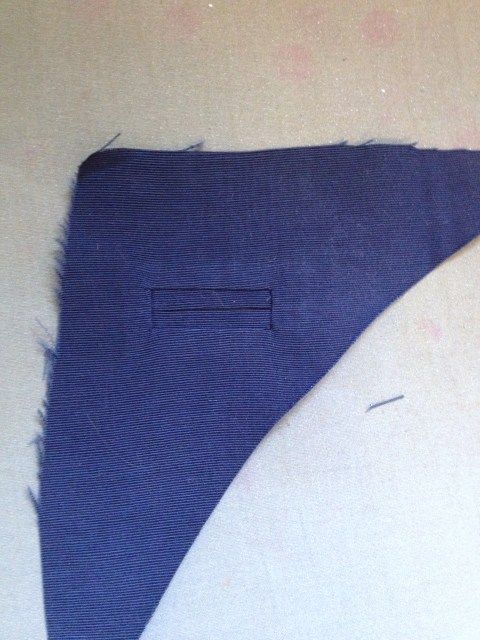 Beautiful! Real button holes on coat?
What the hell? I've never seen shittier button holes in my life! I don't know what happened. I ended up having to cut a new panel, take apart the entire coat, and redo the button holes. They are still meh. This is the worst looking one. Uneven lips, doesn't meet in the middle.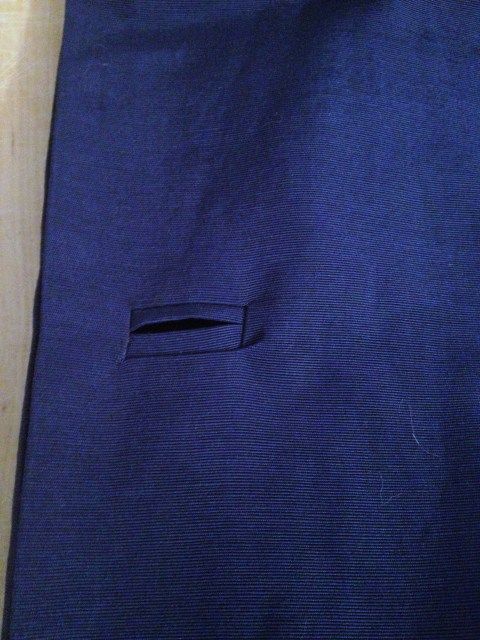 Ad the "best". Lips are at least even, but there is still a gap.
I don't know why my practice ones are always so lovely, and my real ones are garbage. Psyching myself out? Who knows. I am not doing bound button holes again for a while. I was super upset yesterday about potentially ruining my coat. Things are somewhat back on track and I am hoping to have it done to wear tomorrow. We'll see.