Thanks everyone for the nice comments on my last two posts! I'm really proud of my costume and I'm glad other people like and appreciate it.
It turned out pretty awesome, if I do say so myself.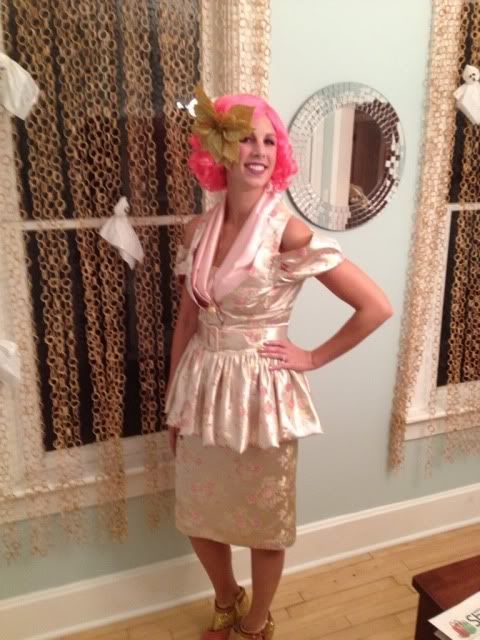 This costume was such a treat to make! I loved researching Effie and trying to make an exact replica of something just by looking at a picture. I learned that I am a better sewer than I give myself credit for!
I had a little bit of a challenge with the belt, having never made one before. I bought a covered buckle kit from a crafts website, and that was actually pretty easy. But then I didn't know how the make the actual belt. I couldn't find 2" wide belting anywhere. I tried cardboard, but it was too thick and wouldn't go through the buckle. I ended up just using some webbed belt stuff and interfacing it. It turned out great! Since the fabric was slippery and the belt didn't want to stay in place very well, I put some velcro on the waistband to keep it from twisting around.
My husband went as Riker from Star Trek. I think he got more attention than I did! Everyone thought he was hilarious. No one at the party really knew who I was supposed to be. That was a little disappointing. Oh well, I loved the costume and that's all that matters, right?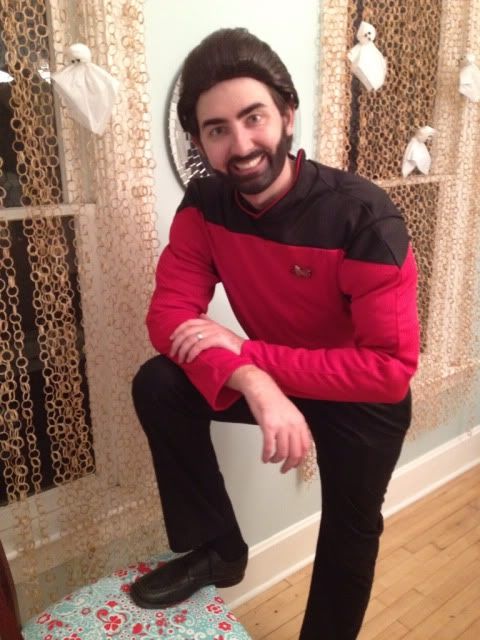 Saturday we went to a bar and I fared much better with costume recognition. I was in the finals for the costume contest but did not end up winning anything.
My friends Lori and Dirk went as Karl Lagerfeld and his cat Choupette, which I thought was utterly hilarious. I kept telling Karl to say something scathing. Hahaha. Karl Lagerfeld is such an asshole.
My sis went as a mermaid and got groped by an Olympic Gold medalist. Hamm Sandwich! Watch the hands there, Paul!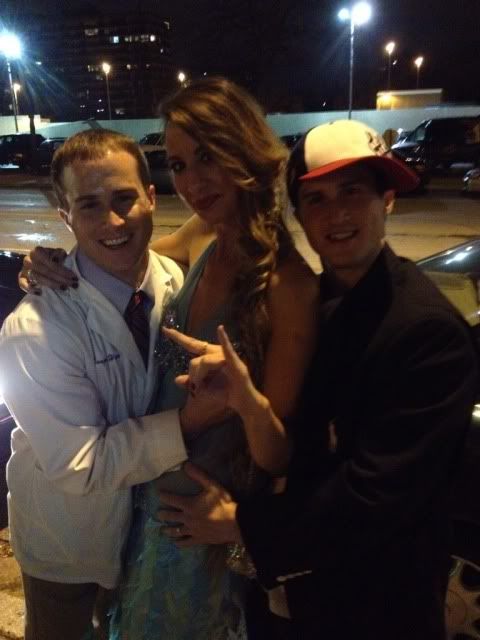 So all in all, Halloween was an awesome night! I loved my costume so much and I seriously want an excuse to wear it again. Catching Fire premiere? Comic-Con? I'll find an excuse!