I've mentioned before that I don't have a lot of "going out" clothes. Milwaukee is a pretty casual city, and I don't really hit the bars too often. When I do, I usually just wear a casual dress and some heels and call it a night. I came across this fabric at Bargain Center (a Lutheran thrift shop) and it's pretty much a party in fabric form. It's real silk, and I got about 3 yards of it for $8.
I've been wanting to remake Butterick B5209 for a while now, but it uses quite a bit of fabric because it is self-lined and has a full skirt. I had plenty, and I like the juxtaposition of the crazy 80's fabric with the 40's dress. I put it together much easier than last time, but not completely error-free. The fabric doesn't have a "wrong" side, so I sewed a sleeve on backwards. I didn't realize it until I was sewing in the lining, but it was easy enough to rip out and fix.
And boy, did I ever party in it.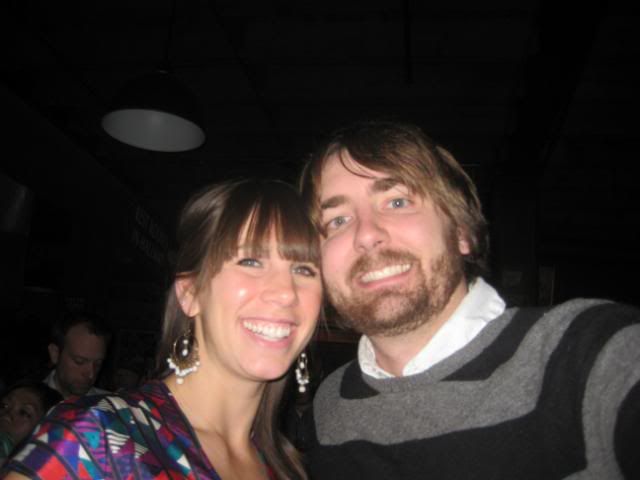 Half that beer ended up spilled down the front of it!
I love this dress. It's colorful, it's comfy, it's easy to accessorize, and most of all, it just feels fun to wear. I need more party clothes. If I had more party clothes, I'd try to find more reasons to party! It could be a cycle of awesomeness.